Which is worse, a scoffer that denies the existence of God
or a believer that lives like there was no sacrifice?



Choir Practice ~ 5:15 pm Sundays ~ Open to All


The Governments are the Messiah of The Lost,

and the Governments will pay to 'keep them'; LOST, with your money.

Helpers and Cooks needed for Recreation Fridays
Donations needed to feed the Friday Night Recreation

Bible Study
WE would LOVE to see YOU in Sunday Bible Study 9:45 am

In 1952
President Truman
established one day a year as a
"National Day of Prayer."


In 1988
President Reagan
designated the
First Thursday in May of each year as
'the' National Day of Prayer.
In 2009, President Obama opted not to have a service in the Whitehouse. In 2010 a lower court ruled the National Day of Prayer unconstitutional, which was overturned then appealed in 2011. The Freedom From Religion Foundation (FFRF) is still pressing hard to abolish prayer within our government.
Don't make a presidential sized mistake, giving unbelievers the idea they can destroy Faith in our Creator and replace it with faith in our government. We show our strength when we stand together and Pray Openly.
National Day of Prayer
Thursday, May 1, 2014
Thursday, May 7, 2015
Be sure to gather and show ourselves united in Prayer.
Matthew 12:21 as our Scripture for this year:
"In His name the nations will put their hope."

Isn't it odd how some people can trust God with every issue
that comes along, but they can't trust Him with their wallet?

Having cash flow problems?

Consider this, maybe it's 'I' trouble.

I'ware is just too expensive
(communication)

I-pad, I-pod, I-phone, I-net service

Texting, Tweeting, & Facing



Not to mention TV, Cable, Phone, Internet, …..



With all that socializing we should be good,, right?

WRONG !!

All this socializing is generating 'Social' I-zing,

where whatever we can 'talk' about becomes acceptable?.




Seems people neglect, God says there are things not fit for discussion.

(think about it)

There is so much time and money spent Social I-zing,

that we can't afford the time to spend with God.

(a plan from Satan himself)

Maybe…. If we could reverse the trend…

Put 'God First' and the 'I' trouble would go away

(money is not the problem, putting God last IS)

Remember when we could just talk – face to face?
We solved problems instead of caused problems.


God always has something on His Mind!
All too often I don't have a clue what it might be.
To discover the answer, I can only pray…
Then I find out it was always me.

Took Your Place
One day, a man went to visit a church. He got there early, parked his
car, and got out. Another car pulled up near and the driver got out and
said, "I always park there! You took my place!"

The visitor went inside for Sunday School, found an empty seat and sat
down.

A young lady from the church approached him and stated, "That's my
seat! You took my place!"

The visitor was somewhat distressed by this rude welcome, but said
nothing.

After Sunday School, the visitor went into the sanctuary and sat down.
Another member walked up to him and said, "That's where I always sit!
You took my place!" The visitor was even more troubled by this
treatment, but still He said nothing.

Later as the congregation was praying for Christ to dwell among them,
the visitor stood up, and his appearance began to change. Horrible scars
became visible on his hands and on his sandaled feet.

Someone from the congregation noticed him and called out, "What
happened to you?"

The visitor replied, as his hat became a crown of thorns, and a tear
fell from his eye, "I took your place."

We count it a privilege to honor our Lord
with our time, praise, service to others, and even some coin.
1 Corinthians 16: 1Now concerning the collection for the saints, as I have given order to the churches of Galatia, even so do ye. 2Upon the first day of the week let every one of you lay by him in store, as God hath prospered him, that there be no gatherings when I come.
Since by the order of Paul, Christians till today still meet on Sundays, the "first day of the week" to bring our tithes, wrapped with praise,
song, inspiration, dedication, public profession, baptism,
and yes, even a message of warning & encouragement.
Have we forgotten the first reason for this meeting?
"the collection for the saints" (coin for God's work)
The next 5 days are for outreach (work), so that many would be saved.
The 7th day God rested and so may you, don't forget to keep it Holy.
Yes I know, Sunday is the day of Resurrection and First Fruits,
probably why Paul preferred it for the gathering of the Saints.

Billy Graham has issued a statement defending traditional marriage and Chick-Fil-A. "I want to express my support for my good friends Truett Cathy and his son Dan Cathy, and for their strong stand for the Christian faith," Graham said. "I've known their family for many years and have watched them grow Chick-fil-A into one of the best businesses in America while never compromising their values. Chick-fil-A serves each of its customers with excellence, and treats everyone like a neighbor. It's easy to see why Chick-fil-A has become so popular across America. Each generation faces different issues and challenges, but our standard must always be measured by God's word. I appreciate the Cathy family's public support for God's definition of marriage."
More at http://www.billygraham.org/articlepage.asp?articleid=8824

BILLY GRAHAM LETTER: July 24, 2012

Some years ago, my wife, Ruth, was reading the draft of a book I was writing. When she finished a section describing the terrible downward spiral of our nation's moral standards and the idolatry of worshiping false gods such as technology and sex, she startled me by exclaiming, "If God doesn't punish America, He'll have to apologize to Sodom and Gomorrah."

She was probably thinking of a passage in Ezekiel where God tells why He brought those cities to ruin. "Now this was the sin of … Sodom: She and her daughters were arrogant, overfed and unconcerned; they did not help the poor and needy. They were haughty and did detestable things before me. Therefore I did away with them as you have seen" (Ezekiel 16:49-50, NIV).

I wonder what Ruth would think of America if she were alive today. In the years since she made that remark, millions of babies have been aborted and our nation seems largely unconcerned. Self-centered indulgence, pride, and a lack of shame over sin are now emblems of the American lifestyle.

Tracking events and trends in Israel, Russia and the epicenter
http://flashtrafficblog.wordpress.com/



Good News Club
Planning a Great 2012/13 School Year
Still need more volunteers to help teach,
help all the way around.
We have forms in church foyer for you to fill out.
Expecting 100+ students enrolled

This is a reminder:
I understand
we have some adults......txting
while driving.
Don't txt while driving
Watch a compelling video on the dangers of txting while driving. This 10-minute documentary, titled "The Last Txt," was produced by AT&T and features stories of real individuals whose lives have been adversely affected by texting behind the wheel. Being able to text and communicate instantly has its advantages, but also can be a dangerous activity. Please take a few minutes to share with your co-workers, family and friends the dangers of txting while driving.

Prayers go out to Cash Moore for Salvation

Ladies Fellowship is suspending their meeting for the Summer

Please contact Doris for new start date


HAVE YOU BEEN PAYING ATTENTION ?!?

THE ACTIVITIES -- THE EVENTS -- THE FOCUS

WE ARE ....

THEY ARE THE FUTURE OF OUR CHURCH, OUR COMMUNITY, AND OUR COUNTRY.

CHECK OUT WHAT THEY ARE DOING !!

COME JOIN IN SOME FUN AND FELLOWSHIP ON FRIDAYS

AND HAVE A MEAL WITH THE YOUTH.

"The 4th-6th grade Sunday School class would like for you to save 'BOX TOP$ FOR Education' coupons and Campbell soup labels/coupons. They are collecting them for the Laurel Hill School . You may bring them periodically and leave them on the table in the foyer."




Please Pray for Sunday School Children and their families.


Brotherhood Breakfast Cooks
September -- Dennis & Keith
October -- David & Mike K.
November -- Keith & Jacob L.
December -- David & Mike K.
January -- Keith &
Past (OLD) Announcements
Thank you for the offering you gave. We collected $1071.00
Sunday, May 15th, at 6:00pm
Come help us show our Appreciation to Pastor Mike and wife Runae
Bring your favorite finger foods & drinks and enjoy some great fellowship.
There will be a $Gift Tree $ that needs some Green.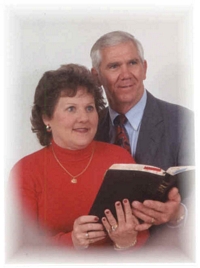 Baccalaureate for the Class of 2011
Seniors of Laurel Hill High School
May 18, @6:00pm
The Church will be providing a meal after service in the fellowship hall
for Seniors, families and friends, Please join us.

Our sins put Him on the Cross, but Love kept Him there!
April 24th, Easter Sunday
at sunrise (approx 6:30am) at Gene Clary Park in Laurel Hill, FL
Community churches are coming together and
would like to encourage
everyone to come out for a sunrise service to be delivered
by: Rev. Bob Smith, Pastor at Magnolia Baptist Church
with breakfast following at the First Baptist Church Fellowship Hall
and we will have the coffee pot warming and waiting.

We will be feeding the Lady Hoboes Softball team
at 1:45pm on Monday, April 18
They will be having chicken tenders and fries
Thanks to Keith Free he will be doing the cooking.
Please provide some desserts for the girls and coaches.
See you at the ball game afterwards 4:00 at Paxton.

Ladies Fellowship
Monday, April 18th at 7:pm
at the home of Ella Faye Caton
with MaryAlice Gamble bring message.
All ladies are welcome.

.................Don't forget....................
Spring Association Meeting
April 18th 7pm at Magnolia Baptist Church
All are welcome.

is one thing
saving a life
..........is another........
give blood and you can do both
Laurel Hill School
BLOOD DRIVE
Wednesday, April 20
8:00 AM - 2:00 PM

Baptism Service Sunday March 13th for Billy Locke
One of our youth who has found faith in God and trust.
Make sure you come and help rejoice in this special occasion.

Brotherhood Breakfast
Sunday, March 6th @ 7:00am
cooks: Dennis & Keith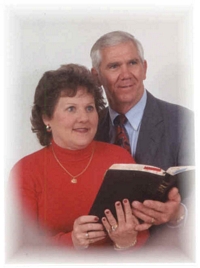 Come help us celebrate
Runae & Mike McVay's 39th Anniversary
Sunday night, February 27th @ 6:00pm
Finger foods, cake, coffee, tea, etc..............

Congratulations to the
Laurel Hill Hoboes Boys Basketball Team
for winning 1A District Tournament
on Saturday Night at Paxton

PULPIT: Valentines from God

February 13, 2011 4:15 AM

"I have called you by name: you are mine...I will be with you...Because you are precious in my eyes and glorious, and because I love you." –– Isaiah 43:1, 2, 4

I was in a local store this week and walked by the Valentine's Day card section. There were cards of every size, shape and color. Some were simple and others ornate. And there was a valentine for everyone there, not just your sweetheart but for any and all persons you love. Millions of these have been purchased and given out this week and this very day.

As I stood there looking at all those Valentine's Day cards and the people buying them to give to family and friends all over the world, the thought came to me, "God sends valentines too!" Valentines are messages of love, right? Who loves more than God? And each of us is God's beloved. Every day is Valentine's Day, for God showers love upon us in so many ways every second of our lives.

Take a breath. Every breath, that's a valentine from God...every sunrise, every sunset...every moonlit night, every starry sky...every meal...every walk...every hug from a friend...every second of our lives is filled with valentines, with "I Love You" from God. How have you experienced God's love recently?

The Bible is a collection of the most wonderful valentines ever written or given...love letters from God to you and to me –– for us to read over and over, to cherish...and find strength...and hope...and the reassurance that we are loved.

"With age-old love I have loved you; so I have kept my mercy toward you." –– Jeremiah. 31:3

"His banner over me is love." –– Song of Solomon 2:4

"Though the mountains leave their place and the hills be shaken, my love will never leave you nor my covenant of peace be shaken, says the Lord, who has mercy on you." –– Isaiah 54:10

"O Lord, how precious is your love. My God, the children of the earth find refuge in the shelter of your wings." –– Psalm 36:8

"Your merciful love and your truth will always guard me." –– Psalm 40:12

"But I have trusted in Your steadfast love; my heart shall rejoice in thy salvation. I will sing to the Lord, because He has dealt bountifully with me." –– Psalm 13:5-6

"I will trust in the Lord. I will rejoice and be glad for Your steadfast love..." –– Psalm 31:6-7

"But You, O Lord, are a God merciful and gracious, slow to anger and abounding in steadfast love and faithfulness." –– Psalm 86:15

"See what love the Father has bestowed on us in letting us be called children of God! Yet that is what we are." –– 1 John 3:1

"We have come to know and to believe in the love God has for us. God is love, and he who abides in love abides in God, and God in him." –– 1 John 4:16-17

"Who shall separate us from the love of Christ? Shall tribulation, or distress, or persecution, or famine, or nakedness, or peril, or sword?...No, in all these things we are more than conquerors through Him who loved us. For I am sure that neither death, nor life, nor angels, nor principalities, nor things present, nor things to come, nor powers, nor height, nor depth, nor anything else in all creation, will be able to separate us from the love of God in Christ Jesus our Lord." –– Romans 8:35, 37-39

There have never been any valentines like these! And they all are sent to you because God loves you more than you can know. If you ever forget that, just put up your collection of God's valentines and turn to most anyone of them...or close your eyes and let these words of love come back to mind.

Many people do not just send a card on Valentine's Day; they often send gifts like flowers or candy. God was not satisfied with just cards, just words on paper. No. God gave us all the best, the sweetest, the most wondrous gift of all. "For God so loved the world that he gave His only Son, that whoever believes in Him should not perish but have eternal life." –– John 3:16

Heart-shaped boxes contain sweet candy...but this greatest of all valentines comes from the very heart of God...overflowing with love, grace, mercy, forgiveness, and life abundant and eternal...Each day is Valentine's Day when you are the beloved of God!

"May Christ dwell in your hearts through faith; that you, being rooted and grounded in love, may have power to comprehend with all the saints what is the breadth and length and height and depth, and to know the love of Christ which surpasses knowledge, that you may be filled with all the fullness of God. Amen." ––Ephesians 3:17-10

Eugene Strickland is the Director of Missions for the Okaloosa Baptist Association.
Look
It's NOT to late to go to Winter Jam in Mobile, AL with the youth of
First Baptist Church of Laurel Hill and the FCA of Laurel Hill School.
See Bro.Dewayne for more info.

Hey!!!!!!!
Its time to eat.
Sunday, February 13th
We will be having lunch with the youth and adults
traveling to winter jam in mobile, alabama
Chicken and Hamburgers
You bring Covered dish.

Sunday, Feb.6th PM Service
Lords Supper


Brotherhood Breakfast 7am
February 6th

Lady Hoboes Basketball Team Dinner
with Coach Varnum
Monday, January 31 at 4:00pm
Fellowship Hall
please provide some desserts
they will be eating
chicken tenders and fries.

5th Sunday Night Fellowship
6:00pm Covered dish
January 30

NWF Blood Drive at Laurel Hill School
Tuesday, January 25, 2011
8:00-2:00
Give Blood you will be a LIFESAVER to someone.

Baptism Service Sunday January 23 for Justin Paul
One of our youth who has found faith in God and trust.
Make sure you come and help rejoice in this special occasion.

Who was Lottie Moon and what was her real name?
If I just told you, you would know nothing more.
Click the Link and jump into her section at the
Lottie Moon collection so far is $1026.00

January 2, 2011
Brotherhood Breakfast 7am
Cooks are Dennis and Keith

"New Years Eve Party"
Everyone is invited, All ages
Friday, December 31, 2010 @ 7:00pm
The Church will be proving chicken strips and meat balls.
Bring your favorite finger foods and fellowship, there will be fun, food and games.
If you are not able to come and stay please prepare something
and drop off, for the youth will be there to bring in the New year.
"The Chase"
from Greentree Christian Fellowship in Andalusia, Alabama
will be providing music.
See Dewayne or Beverly Geohagan: Children/Youth Director
for more info. 652-4015
2011

FRIDAY, DECEMBER 24th CHRISTMAS EVE
THERE WILL BE
"NO YOUTH RECREATION NIGHT"
But come on back December 31
for some fun.

Wednesday, December 22nd
at 6:30pm
Youth Christmas Program

The First Baptist Church of Laurel Hill
will present A Candle Light Service
Sunday, December 19th @ 6:00pm
Come worship with us as we celebrate the birth of our Christ

Summer McVay and Jim Anderson
Wedding is 2pm, 18 December at First Baptist Church in Laurel Hill
Bride and Groom are registered at Wal-Mart

Ladies Fellowship has moved to Thursday, December 16
at the home of Doris Strickland

Confirmed arrangements for: Clara Hussey
Visitation Wednesday 6-8 PM at Evans Funeral Home in Florala.
Funeral will be Thursday at 11 AM at First Baptist Laurel Hill.

We will provide lunch in the Fellowship Hall,
please take this opportunity to be a part of God's work here by providing food for this meal.
4 Christ's Sake,
Bro. Mike

bring your favorite finger foods, tea and soft drinks,
we will also have Christmas punch
Saturday, December 11, @ 5:00pm In Fellowship hall
bring gift if you want to exchange
($10.00 price limit on gift)
also we will be doing "Dirty Santa".

"The Living Nativity"
at Laurel Hill Presbyterian, Saturday December 11, from 6-8pm
presented by Laurel Hill and Crestview Presbyterian Churches

A Special Thank You goes out to the First Baptist Church families
for helping during this difficult time for the Clay Locke family.

There was 13 youth and 5 adults
that went to concert Saturday night had a great time.
You should have went. Pictures will be coming on Event page soon.
Also, Thank you to Keith Free for coming and cooking hamburgers for the
youth Christmas party before we went to concert.

NOTICE
We, The First Baptist Family,
will provide lunch for the Locke Family and friends Friday after the funeral service.
Food will need to be at the Fellowship Hall by noon.
We will also be providing food in the Locke home, as you feel led, today and tomorrow.

There is a Food Box in the Foyer
for Clay Lock Family Donations
A special "Thank You" for all who gave

There was 13 youth and 5 adults
that went to concert Saturday night had a great time.
You should have went. Pictures will be coming on Event page soon.
Also, Thank you to Keith Free for coming and cooking hamburgers
for the youth Christmas party before we went to concert.
NOTICE THERE AS BEEN TIME CHANGES ON THIS SCHEDULE
Youth will go to see Third Day in concert
Adults are invited
Saturday, December 4th concert at 7:00pm
tickets are $17.00
will leave for concert at 4:30pm.
Trip to Ozark, Alabama!
See Dewayne Geohagan
Bro. "D's" phone number is 652-4015
Youth will have Christmas party at 3:00pm at fellowship hall
prior to leaving for concert, grilled hamburgers on the menu.

A Message from the pastor
What a MIGHTY GOD we serve!
I thank God for each one of you and for the privilege of being a part of
what He is doing in the Laurel Hill community.
I Pray that you have a VERY BLESSED day as we give Him thanks
for His Mercy and Grace through which He blesses us.
4 Christ's Sake,
Bro. Mike

First Baptist Church Laurel Hill
elected a Children/Youth Director
Welcome Brother Ronald Dewayne Geohagan
and Family - Beverly, Katilyn, and Clayton
We welcome Bro. "D" otherwise known as Dewayne and his wife Beverly Geohagan,
along with their Children, Katilyn and Clayton, as he comes to lead the Children
and Youth Departments at FBLH. Bro. "D" will begin his new responsibilities this
evening. We welcome the Geohagan family as we look forward to what God is going to
do through Bro "D" as He has called him to work in this capacity.
Please keep them in your prayers.
Bro. "D's" phone number is 652-4015.

Harvest Supper
Community Thanksgiving Meal

First Assembly of Laurel Hill will be hosting
Was November 17th 6:30PM at First Baptist Fellowship Hall

PREVIOUS HOSTS
2010-First Assembly of Laurel Hill
FBLH provide paper goods.
2009-First Baptist of Laurel Hill
2008-Clear Springs hosted
FBLH provide decorations and paper goods.
2007-Magnolia Baptist Church
2006-Presbyterian of Laurel Hill
2005-First Baptist of Laurel Hill

Northwest Florida Blood Drive at Laurel Hill School
Tuesday November 16, 2010
POSTPONED

There are still a few boxes left.
Turn them in to Baker 1st Baptist Nov 15-21 at the Education bldg
SUNDAY IS THE LAST DAY!!!
Church to sponsor 20 boxes @ $7.00 each for Christmas boxes for boys and girls.
Boxes are available in the foyer



Check with Mike or Keith for further info.
http://www.samaritanspurse.org/index.php/OCC/Pack_A_Shoe_Box/

Baptized 7 on October 3rd