Past (OLD) Announcements
VBS ~ Encountering God's Awesome Power
On Amazing Wonders Aviation
THIS WEEK !!
June 10th – 15th 6-8:30 pm
This includes an Adult Bible Study on
Biblical Creation and God's Awesome Power
Psalms 147:5
Great is our Lord, and of great power:
His understanding is infinite.

Thank you for the offering you gave. We collected $1071.00

Sunday, May 15th, at 6:00pm
Come help us show our Appreciation to Pastor Mike and wife Runae
Bring your favorite finger foods & drinks and enjoy some great fellowship.
There will be a $Gift Tree $ that needs some Green.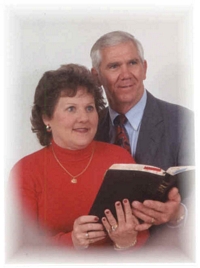 Baccalaureate for the Class of 2011
Seniors of Laurel Hill High School
May 18, @6:00pm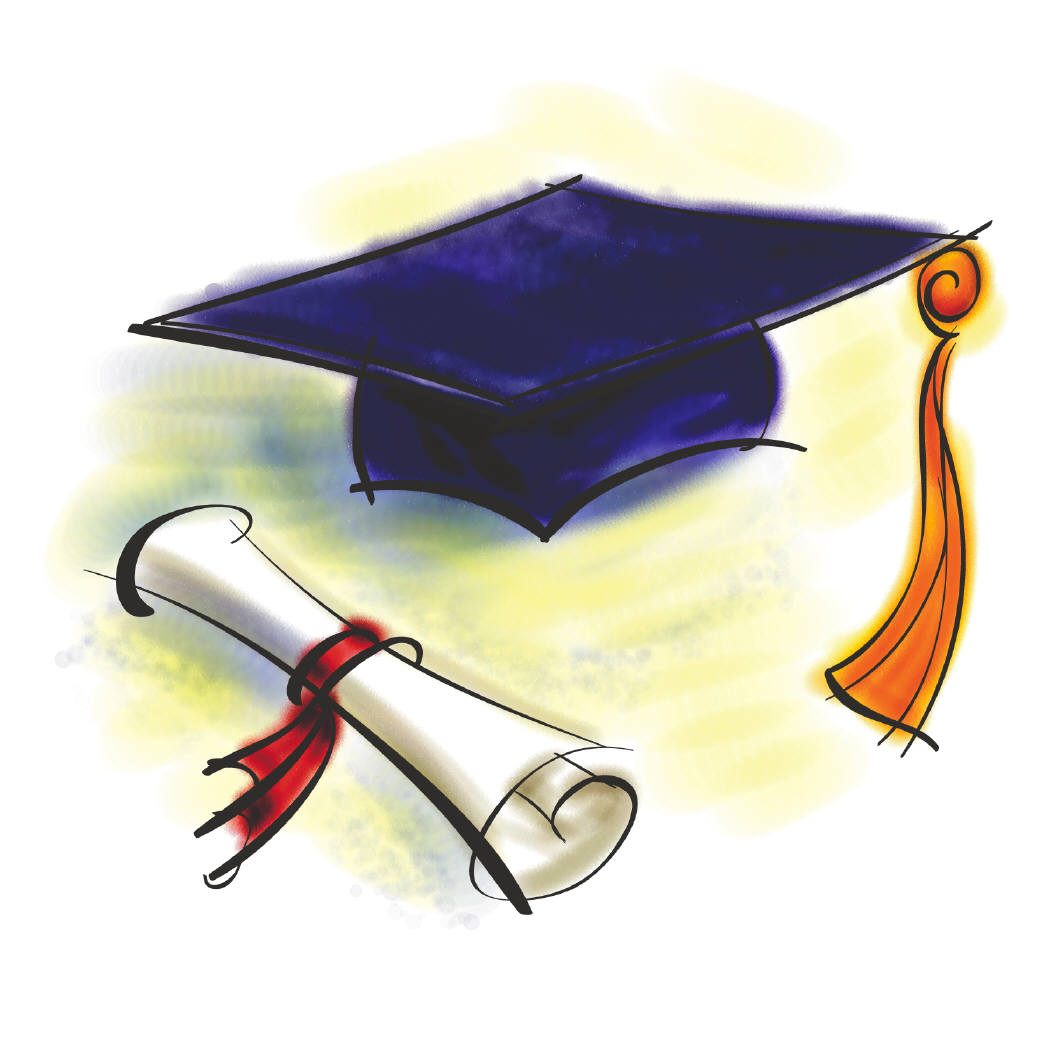 The Church will be providing a meal after service in the fellowship hall
for Seniors, families and friends, Please join us.

Our sins put Him on the Cross, but Love kept Him there!
April 24th, Easter Sunday
at sunrise (approx 6:30am) at Gene Clary Park in Laurel Hill, FL
Community churches are coming together and
would like to encourage
everyone to come out for a sunrise service to be delivered
by: Rev. Bob Smith, Pastor at Magnolia Baptist Church
with breakfast following at the First Baptist Church Fellowship Hall
and we will have the coffee pot warming and waiting.

We will be feeding the Lady Hoboes Softball team
at 1:45pm on Monday, April 18
They will be having chicken tenders and fries
Thanks to Keith Free he will be doing the cooking.
Please provide some desserts for the girls and coaches.
See you at the ball game afterwards 4:00 at Paxton.

Ladies Fellowship
Monday, April 18th at 7:pm
at the home of Ella Faye Caton
with MaryAlice Gamble bring message.
All ladies are welcome.

.................Don't forget....................
Spring Association Meeting
April 18th 7pm at Magnolia Baptist Church
All are welcome.

is one thing
saving a life
..........is another........
give blood and you can do both
Laurel Hill School
BLOOD DRIVE
Wednesday, April 20
8:00 AM - 2:00 PM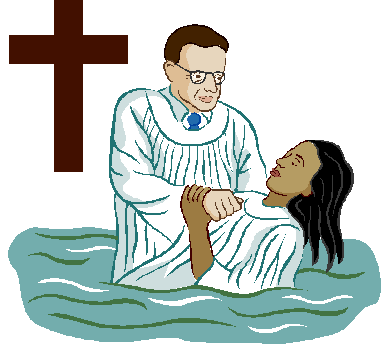 Baptism Service Sunday March 13th for Billy Locke
One of our youth who has found faith in God and trust.
Make sure you come and help rejoice in this special occasion.


Brotherhood Breakfast
Sunday, March 6th @ 7:00am
cooks: Dennis & Keith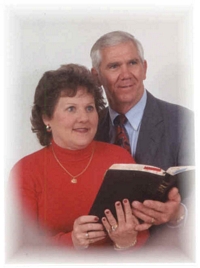 Come help us celebrate
Runae & Mike McVay's 39th Anniversary
Sunday night, February 27th @ 6:00pm
Finger foods, cake, coffee, tea, etc..............

Congratulations to the
Laurel Hill Hoboes Boys Basketball Team
for winning 1A District Tournament
on Saturday Night at Paxton

PULPIT: Valentines from God

February 13, 2011 4:15 AM

"I have called you by name: you are mine...I will be with you...Because you are precious in my eyes and glorious, and because I love you." –– Isaiah 43:1, 2, 4

I was in a local store this week and walked by the Valentine's Day card section. There were cards of every size, shape and color. Some were simple and others ornate. And there was a valentine for everyone there, not just your sweetheart but for any and all persons you love. Millions of these have been purchased and given out this week and this very day.

As I stood there looking at all those Valentine's Day cards and the people buying them to give to family and friends all over the world, the thought came to me, "God sends valentines too!" Valentines are messages of love, right? Who loves more than God? And each of us is God's beloved. Every day is Valentine's Day, for God showers love upon us in so many ways every second of our lives.

Take a breath. Every breath, that's a valentine from God...every sunrise, every sunset...every moonlit night, every starry sky...every meal...every walk...every hug from a friend...every second of our lives is filled with valentines, with "I Love You" from God. How have you experienced God's love recently?

The Bible is a collection of the most wonderful valentines ever written or given...love letters from God to you and to me –– for us to read over and over, to cherish...and find strength...and hope...and the reassurance that we are loved.

"With age-old love I have loved you; so I have kept my mercy toward you." –– Jeremiah. 31:3

"His banner over me is love." –– Song of Solomon 2:4

"Though the mountains leave their place and the hills be shaken, my love will never leave you nor my covenant of peace be shaken, says the Lord, who has mercy on you." –– Isaiah 54:10

"O Lord, how precious is your love. My God, the children of the earth find refuge in the shelter of your wings." –– Psalm 36:8

"Your merciful love and your truth will always guard me." –– Psalm 40:12

"But I have trusted in Your steadfast love; my heart shall rejoice in thy salvation. I will sing to the Lord, because He has dealt bountifully with me." –– Psalm 13:5-6

"I will trust in the Lord. I will rejoice and be glad for Your steadfast love..." –– Psalm 31:6-7

"But You, O Lord, are a God merciful and gracious, slow to anger and abounding in steadfast love and faithfulness." –– Psalm 86:15

"See what love the Father has bestowed on us in letting us be called children of God! Yet that is what we are." –– 1 John 3:1

"We have come to know and to believe in the love God has for us. God is love, and he who abides in love abides in God, and God in him." –– 1 John 4:16-17

"Who shall separate us from the love of Christ? Shall tribulation, or distress, or persecution, or famine, or nakedness, or peril, or sword?...No, in all these things we are more than conquerors through Him who loved us. For I am sure that neither death, nor life, nor angels, nor principalities, nor things present, nor things to come, nor powers, nor height, nor depth, nor anything else in all creation, will be able to separate us from the love of God in Christ Jesus our Lord." –– Romans 8:35, 37-39

There have never been any valentines like these! And they all are sent to you because God loves you more than you can know. If you ever forget that, just put up your collection of God's valentines and turn to most anyone of them...or close your eyes and let these words of love come back to mind.

Many people do not just send a card on Valentine's Day; they often send gifts like flowers or candy. God was not satisfied with just cards, just words on paper. No. God gave us all the best, the sweetest, the most wondrous gift of all. "For God so loved the world that he gave His only Son, that whoever believes in Him should not perish but have eternal life." –– John 3:16

Heart-shaped boxes contain sweet candy...but this greatest of all valentines comes from the very heart of God...overflowing with love, grace, mercy, forgiveness, and life abundant and eternal...Each day is Valentine's Day when you are the beloved of God!

"May Christ dwell in your hearts through faith; that you, being rooted and grounded in love, may have power to comprehend with all the saints what is the breadth and length and height and depth, and to know the love of Christ which surpasses knowledge, that you may be filled with all the fullness of God. Amen." ––Ephesians 3:17-10

Eugene Strickland is the Director of Missions for the Okaloosa Baptist Association.
Look
It's NOT to late to go to Winter Jam in Mobile, AL with the youth of
First Baptist Church of Laurel Hill and the FCA of Laurel Hill School.
See Bro.Dewayne for more info.

Hey!!!!!!!
Its time to eat.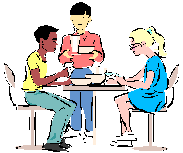 Sunday, February 13th
We will be having lunch with the youth and adults
traveling to winter jam in mobile, alabama
Chicken and Hamburgers
You bring Covered dish.

Sunday, Feb.6th PM Service
Lords Supper



Brotherhood Breakfast 7am
February 6th

Lady Hoboes Basketball Team Dinner
with Coach Varnum
Monday, January 31 at 4:00pm
Fellowship Hall
please provide some desserts
they will be eating
chicken tenders and fries.

5th Sunday Night Fellowship
6:00pm Covered dish
January 30

NWF Blood Drive at Laurel Hill School
Tuesday, January 25, 2011
8:00-2:00
Give Blood you will be a LIFESAVER to someone.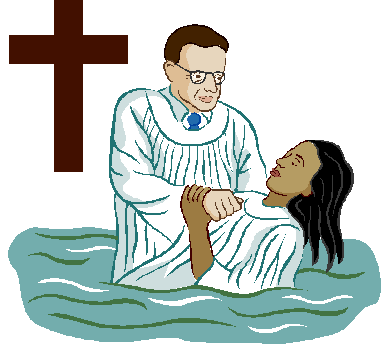 Baptism Service Sunday January 23 for Justin Paul
One of our youth who has found faith in God and trust.
Make sure you come and help rejoice in this special occasion.

Who was Lottie Moon and what was her real name?
If I just told you, you would know nothing more.
Click the Link and jump into her section at the
Lottie Moon collection so far is $1026.00

January 2, 2011
Brotherhood Breakfast 7am

Cooks are Dennis and Keith

"New Years Eve Party"
Everyone is invited, All ages
Friday, December 31, 2010 @ 7:00pm
The Church will be proving chicken strips and meat balls.
Bring your favorite finger foods and fellowship, there will be fun, food and games.
If you are not able to come and stay please prepare something
and drop off, for the youth will be there to bring in the New year.
"The Chase"
from Greentree Christian Fellowship in Andalusia, Alabama
will be providing music.
See Dewayne or Beverly Geohagan: Children/Youth Director
for more info. 652-4015
2011

FRIDAY, DECEMBER 24th CHRISTMAS EVE
THERE WILL BE
"NO YOUTH RECREATION NIGHT"
But come on back December 31
for some fun.

Wednesday, December 22nd
at 6:30pm
Youth Christmas Program

The First Baptist Church of Laurel Hill
will present A Candle Light Service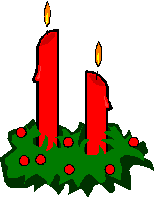 Sunday, December 19th @ 6:00pm
Come worship with us as we celebrate the birth of our Christ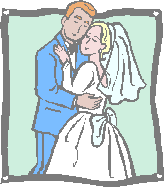 Summer McVay and Jim Anderson
Wedding is 2pm, 18 December at First Baptist Church in Laurel Hill
Bride and Groom are registered at Wal-Mart

Ladies Fellowship has moved to Thursday, December 16
at the home of Doris Strickland


Confirmed arrangements for: Clara Hussey
Visitation Wednesday 6-8 PM at Evans Funeral Home in Florala.
Funeral will be Thursday at 11 AM at First Baptist Laurel Hill.

We will provide lunch in the Fellowship Hall,
please take this opportunity to be a part of God's work here by providing food for this meal.
4 Christ's Sake,
Bro. Mike

bring your favorite finger foods, tea and soft drinks,
we will also have Christmas punch
Saturday, December 11, @ 5:00pm In Fellowship hall
bring gift if you want to exchange
($10.00 price limit on gift)
also we will be doing "Dirty Santa".

"The Living Nativity"
at Laurel Hill Presbyterian, Saturday December 11, from 6-8pm
presented by Laurel Hill and Crestview Presbyterian Churches

A Special Thank You goes out to the First Baptist Church families
for helping during this difficult time for the Clay Locke family.

There was 13 youth and 5 adults
that went to concert Saturday night had a great time.
You should have went. Pictures will be coming on Event page soon.
Also, Thank you to Keith Free for coming and cooking hamburgers for the
youth Christmas party before we went to concert.

NOTICE
We, The First Baptist Family,
will provide lunch for the Locke Family and friends Friday after the funeral service.
Food will need to be at the Fellowship Hall by noon.
We will also be providing food in the Locke home, as you feel led, today and tomorrow.

There is a Food Box in the Foyer
for Clay Lock Family Donations
A special "Thank You" for all who gave

There was 13 youth and 5 adults
that went to concert Saturday night had a great time.
You should have went. Pictures will be coming on Event page soon.
Also, Thank you to Keith Free for coming and cooking hamburgers
for the youth Christmas party before we went to concert.
NOTICE THERE AS BEEN TIME CHANGES ON THIS SCHEDULE
Youth will go to see Third Day in concert
Adults are invited
Saturday, December 4th concert at 7:00pm
tickets are $17.00
will leave for concert at 4:30pm.
Trip to Ozark, Alabama!
See Dewayne Geohagan
Bro. "D's" phone number is 652-4015
Youth will have Christmas party at 3:00pm at fellowship hall
prior to leaving for concert, grilled hamburgers on the menu.

A Message from the pastor
What a MIGHTY GOD we serve!
I thank God for each one of you and for the privilege of being a part of
what He is doing in the Laurel Hill community.
I Pray that you have a VERY BLESSED day as we give Him thanks
for His Mercy and Grace through which He blesses us.
4 Christ's Sake,
Bro. Mike

First Baptist Church Laurel Hill
elected a Children/Youth Director
Welcome Brother Ronald Dewayne Geohagan
and Family - Beverly, Katilyn, and Clayton
We welcome Bro. "D" otherwise known as Dewayne and his wife Beverly Geohagan,
along with their Children, Katilyn and Clayton, as he comes to lead the Children
and Youth Departments at FBLH. Bro. "D" will begin his new responsibilities this
evening. We welcome the Geohagan family as we look forward to what God is going to
do through Bro "D" as He has called him to work in this capacity.
Please keep them in your prayers.
Bro. "D's" phone number is 652-4015.

Harvest Supper
Community Thanksgiving Meal

First Assembly of Laurel Hill will be hosting
Was November 17th 6:30PM at First Baptist Fellowship Hall

PREVIOUS HOSTS
2010-First Assembly of Laurel Hill
FBLH provide paper goods.
2009-First Baptist of Laurel Hill
2008-Clear Springs hosted
FBLH provide decorations and paper goods.
2007-Magnolia Baptist Church
2006-Presbyterian of Laurel Hill
2005-First Baptist of Laurel Hill

Northwest Florida Blood Drive at Laurel Hill School
Tuesday November 16, 2010
POSTPONED

There are still a few boxes left.
Turn them in to Baker 1st Baptist Nov 15-21 at the Education bldg
SUNDAY IS THE LAST DAY!!!
Church to sponsor 20 boxes @ $7.00 each for Christmas boxes for boys and girls.
Boxes are available in the foyer



Check with Mike or Keith for further info.
http://www.samaritanspurse.org/index.php/OCC/Pack_A_Shoe_Box/

Baptized 7 on October 3rd