Scripture linked to Bible Study Tools Reference Library
another good reference source -- StudyLight
All on-line Bibles with multi-scripture search are packed with ads
I recommend Firefox browser with AdBlockPlus ad-on or equivalent
LEFT CLICK an .mp3 or .mp4 to open to your default player
RIGHT CLICK to download
LEFT CLICK A SCRIPTURE LINK TO READ AND RESEARCH THE BIBLE PASSAGE
each scripture should open a new tab or window
you may choose your favorite Bible version when you get there
video files are very large and a limited number will be maintained on the site,
if you see anything you want to keep you are welcome to download.
Sermon for 08/13/2017
Pastor Mike McVay
You are Important to God

Sermon for 08/6/2017
Pastor Mike McVay
Itís Time to Pray

Sermon for 07/30/2017
Bro. Ted Jernigan
I Know My Sheep

Sermon for 07/23/2017
Pastor Mike McVay
The Preaching of the Cross
Vs.
Wisdom of Men

Sermon for 07/16/2017
Pastor Mike McVay
Responding to the Kings Invitation

Sermon for 07/09/2017
Pastor Mike McVay
Can You Trust God

Sermon for 07/02/2017
Pastor Mike McVay
Independence Day

Sermon for 06/25/2017
Pastor Mike McVay
Who are You Pleasing

Sermon for 06/18/2017
Pastor Mike McVay
Fatherís Day
Raising up a Child

Sermon for 06/11/2017
Pastor Mike McVay
The Importance of Obeying God

Sermon for 05/28/2017
Pastor Mike McVay
Remember the Sacrifice

Sermon for 05/21/2017
Pastor Mike McVay
Wisdom or Riches

Sermon for 05/14/2017
Pastor Mike McVay
Qualities of a Godly Mother

Sermon for 05/07/2017
Pastor Mike McVay
Whose Will Matters to You

Sermon for 04/30/2017
Pastor Mike McVay
Christ Died for All
(The Ministry of Reconciliation)

Sermon for 04/23/2017
Pastor Mike McVay
Stay Alert

Sermon for 04/16/2017
Pastor Mike McVay
He is Risen

Sermon for 04/09/2017
Pastor Mike McVay
Crucifying Jesus

Sermon for 04/02/2017
Pastor Mike McVay
Approaching the Crucifixion

Sermon for 03/26/2017
Pastor Mike McVay
Who is Jesus to You

Sermon for 03/19/2017
Pastor Mike McVay
Blind Teachers

Sermon for 03/12/2017
Pastor Mike McVay
I Got to tell Somebody

Sermon for 03/05/2017
Pastor Mike McVay
ĎI AMí
The Way, the Truth, & the Life

Sermon for 02/26/2017
Pastor Mike McVay
What Makes a Commitment Last

Sermon for 02/19/2017
Pastor Mike McVay
ĎI AMí
The Resurrection

Sermon for 02/12/2017
Pastor Mike McVay
Who is Your Shepherd? Part 5
The True Vine

Sermon for 02/05/2017
Pastor Mike McVay
Who is Your Shepherd? Part 4
The Door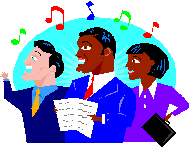 Last update on this page 08/13/2017
If you have a thought to add to this, email it in to E-MAIL
or to Pastor Mike at EMAIL

I recommend downloading your own FREE e-Sword Reference Library